Let's Talk Florida Real Estate
Welcome to the longest running Real Estate Radio Show in South Florida. Since 2012, Florida Talk Real Estate has kept our fans with up to date market information, giving you the edge when buying or selling residential and commercial real estate in South Florida. The show's sponsors have consulted with thousands of people about finding a great real estate agent to work with; securing a home mortgage or refinance; working with lenders to conduct short sales, loan modification and foreclosure defense, getting the best property insurance rates; and making sure your home purchase property inspection is done correctly. Our show is live on the air every Saturday and our team loves taking questions from the public. So whether you want to buy a house, sell a house, or are stuck with a house and don't know what to do — the sponsors of Florida Talk Real Estate have you covered!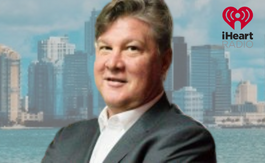 Jim is a former Investigative Journalist for the Sun-Sentinel, where he had 3,000 stories published during his 18-year career. During that time, Jim won a national Civil Rights award and several state awards for his investigations and writing. Jim started his real estate career in 2012 and his team covers Palm Beach, Broward, Port St. Lucie, Martin, Indian River and Miami-Dade counties.
Find Your Dream Home - We Can Help
Thanks for starting your real estate search with us. This website is full of information for you whether you are looking to buy or sell. After you have had the chance to review this information, contact us so we can tell you more about how we can help. We appreciate the opportunity to earn your business.
Search all of South Florida Properties for free! Sponsored by Florida Home Pros a Keller Williams Realty Team
Clayton Schulz
Grant Reever got us hooked up with exactly the place we were looking for. He made everything simple, and was there to answer questions and guide us through the process. Very professional and easy to work with! Highly recommend!
Tayla Jackson Goodwin
I am thankful to Jim for all the hard work he put in to sell our home. He was extremely honest with us through the whole process. He turned what could have been an extremely difficult process into a smooth one for our family.
Gene Kight
I work for the federal government and I was transferred from Florida to Pennsylvania. I had a short window of time and Rob, Jim, and their team were on top of all issues and situations (even though I was in PA). They helped me from start to finish and explained every step of the way. This was my first home sale and the were patient with me by answering all my questions, crazy or not. Rob gave me suggestions to prepare my house for selling and I followed his ideas. That investment into my property payed for itself by doubling the money that I put into the project. I would never sell or buy a property in South Florida without using Rob, Jim, and their team.