Real Estate Consultant, Listing Specialist, Co-Owner of Antares International Realty
About Me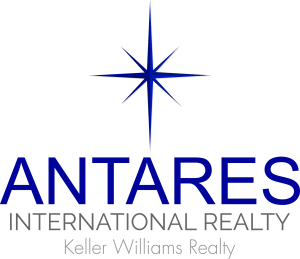 Nathalie Medina Rauch is a licensed Attorney in Venezuela who is an expert in selling homes and working with Buyers throughout South Florida. Nathalie is bi-lingual in English and Spanish and specializes in working with buyers and Sellers of properties in Florida who live in South and Central America.
Nathalie Medina Rauch was born and raised in Caracas, Venezuela where she completed her education with a law degree from one of the most respected universities in Venezuela.
She moved to the United States in 1999, living in the Washington DC metro area until 2005 when she, her husband, and children relocated to West Palm Beach. Prior to becoming a Real Estate Agent Nathalie worked as the HR Recruiting Manager for the world famous PGA National Resort and Spa in Palm Beach Gardens. Looking to enter a different field, but continue her passion of personal relationships and her commitment to helping others, real estate became the obvious choice.
Nathalie works with a diverse clientele including investors from her home country of Venezuela and other South American countries, as well as local investors, buyers and sellers.
In order to achieve a successful deal Nathalie works with top professional lenders, inspectors, investment advisors, and contractors in Palm Beach County. The goal is always to provide the very best for her clients and always protect her client's interests. This extremely diligent and energetic realtor will go above and beyond your expectations.
Nathalie is a member of National Association of Realtors, Realtor's Association of the Palm Beaches and Florida Realtors.
In her free time Nathalie enjoys spending time at various beautiful South Florida beaches with her family. She is also an avid artist and a member of the Boca Raton Artist Guild. She also enjoys some of the fine arts that Palm Beach County offers such as the opera, theater and local museums.
Nathalie's motto is "Trust, Service, and Diligence. I am here for you".
Nathalie is also a radio co-host of " Florida Talk Real Estate," which airs live every Saturday from 9 am to 11 am and is syndicated on WZZR 94.3FM and WCZR 101.7FM. The show is also nationally syndicated on www.IHeartRadio.com.
Contact Me
My Listings